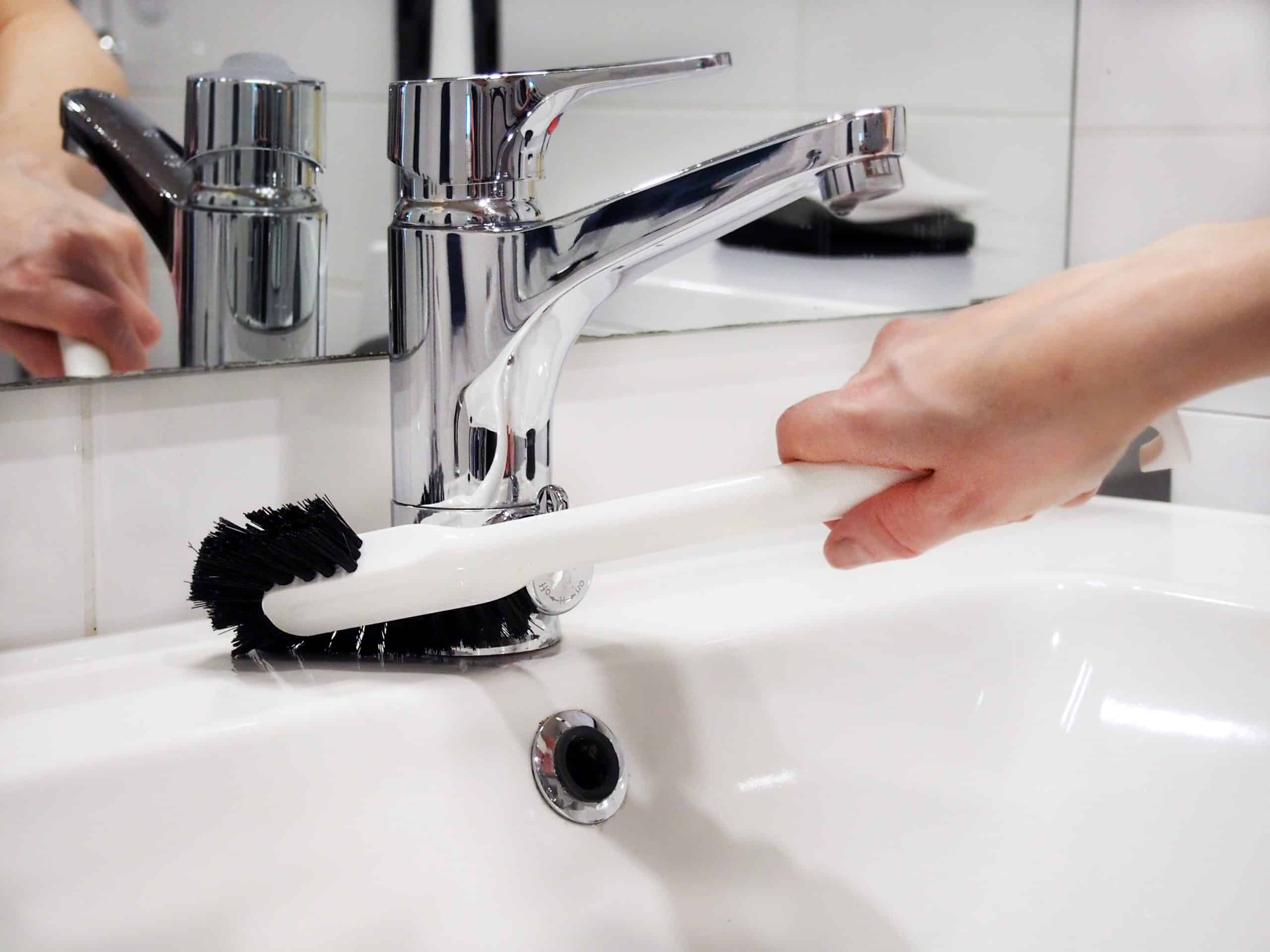 Toilet, bathroom and sauna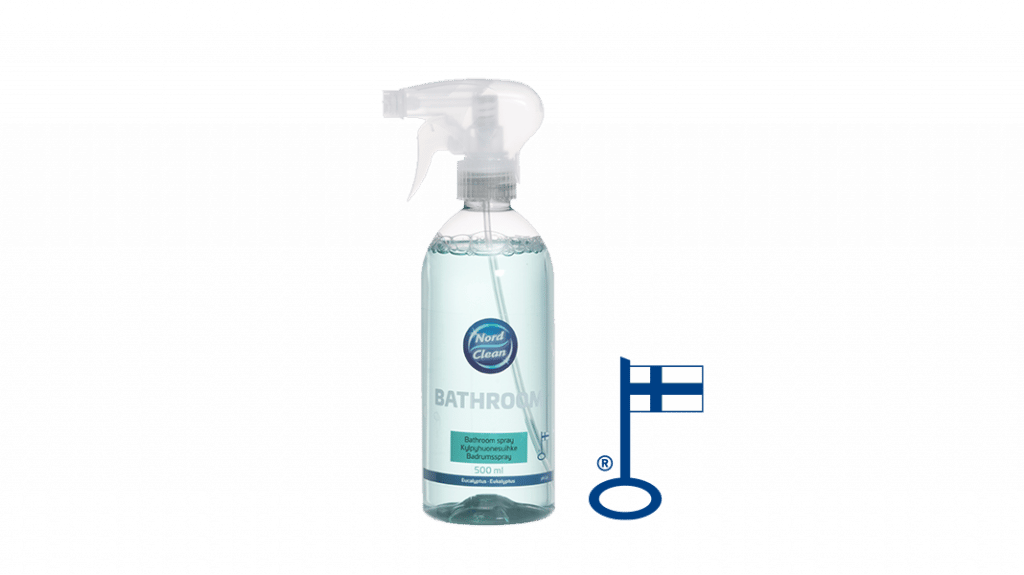 Nord Clean bathroom spray has a low pH, 2.6, and is ideal for cleaning bathrooms and removing lime residue. The product is made in Finland and it has been awarded the Key Flag symbol. The spray has a lovely eucalyptus scent.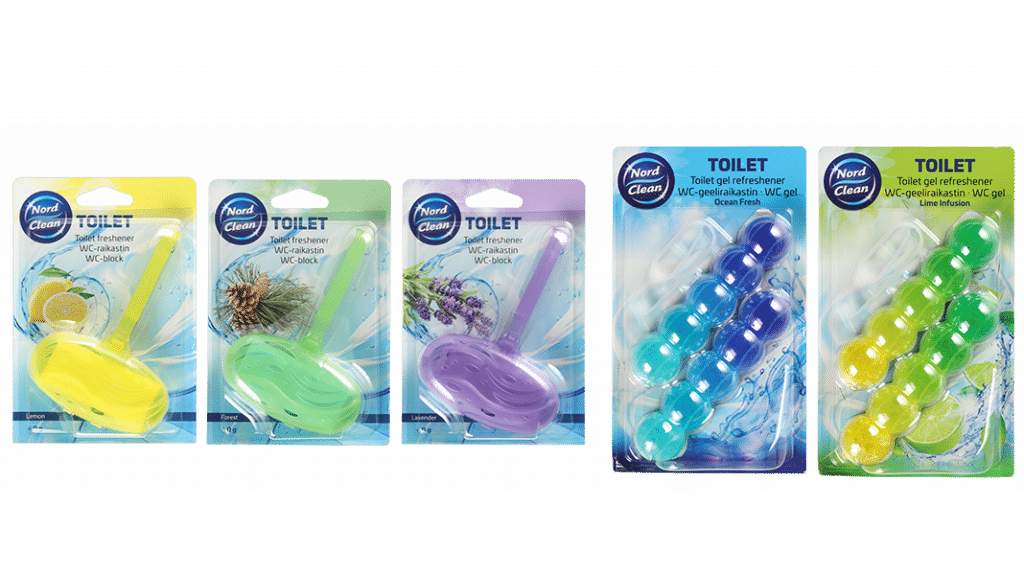 The Nord Clean toilet refresheners clean and refresh the toilet bowl quick and effectively. The fresh fragrance lasts for a long time. The gel refreshener comes in a pack of 2 refresheners.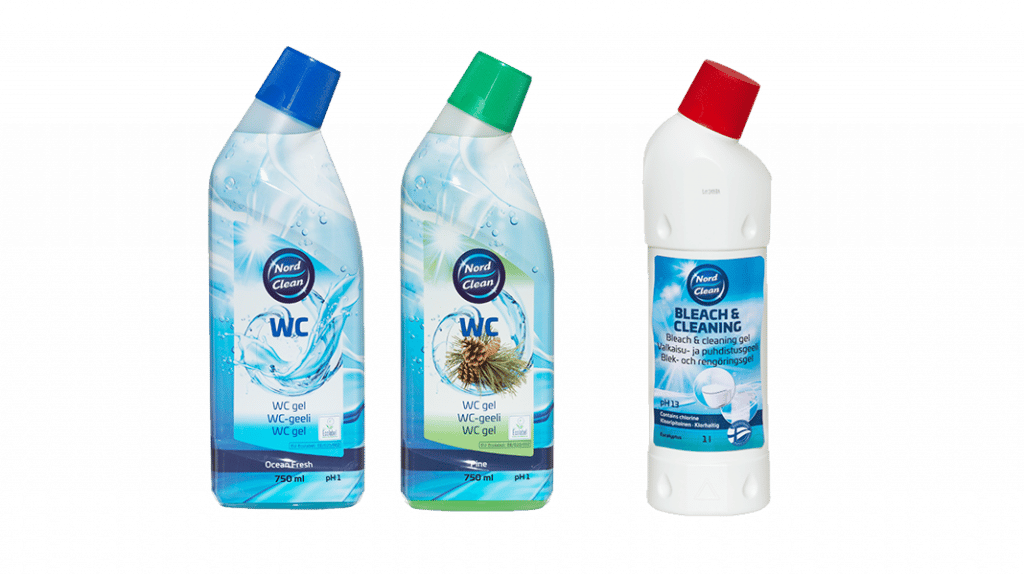 Nord Clean toilet gels efficiently remove limescale residue due to their low pH (1–2). The gels are available in two fresh fragrances: forest pine and ocean fresh. Remember to neutralize or rinse the surface after washing.
The Nord Clean bleaching gel with a fresh eucalyptus scent is a alkaline cleaning agent (pH 13) that efficiently cleans toilets, tiles and floor drains. Due to it's high pH it is particularly efficient on greasy dirt such as soap residue. Bleaches textiles and removes stains from whites. Made in Finland.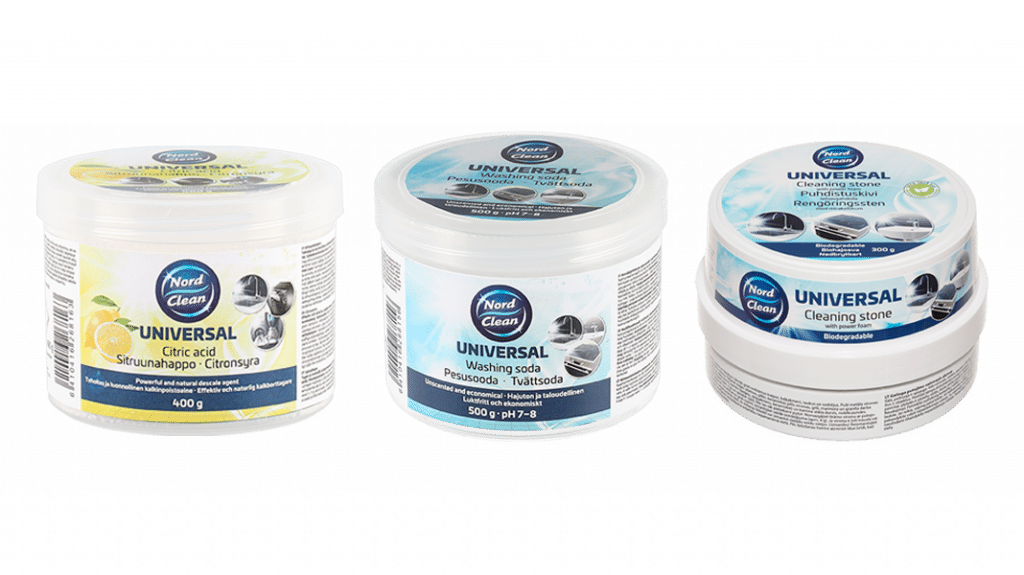 The Nord Clean cleaning stone is also an effective cleaning agent for cleaning both shower walls and tiles in the bathroom.
Traditional Nord Clean washing soda is an alkaline and economical detergent for versatile cleaning around the house; it can also be used to clean the bathroom. Mix the powder with warm water as instructed for cleaning.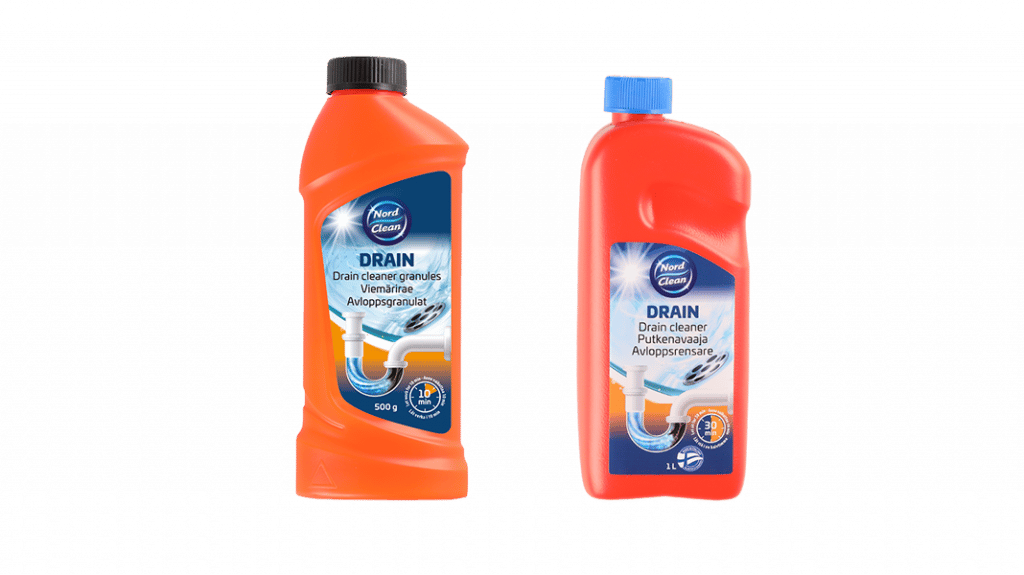 Use the Nord Clean drain cleaner granules or drain cleaner solution to unblock pipes.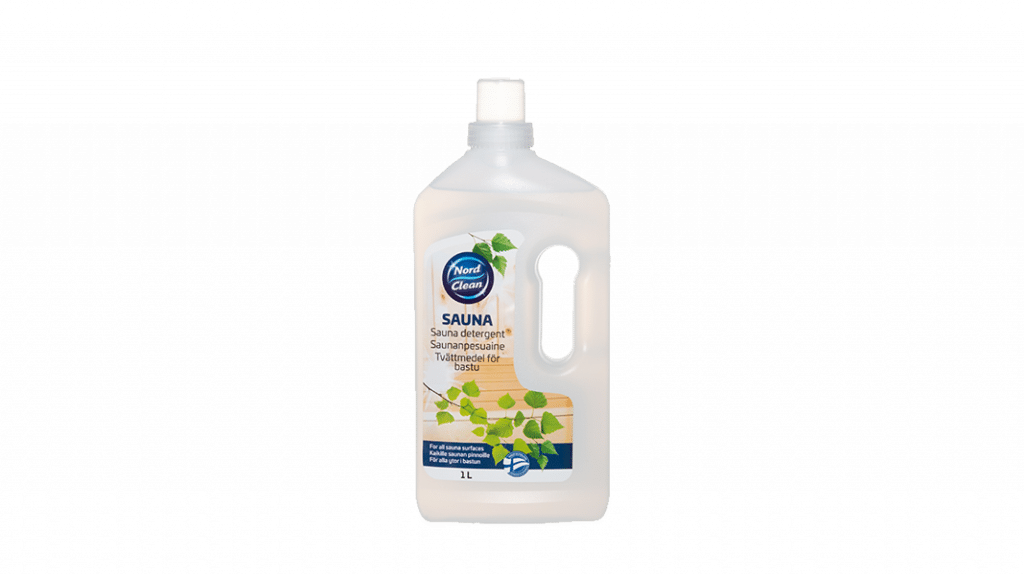 The Nord Clean sauna cleaning agent washes the sauna fresh and clean. The cleaning agent is made in Finland.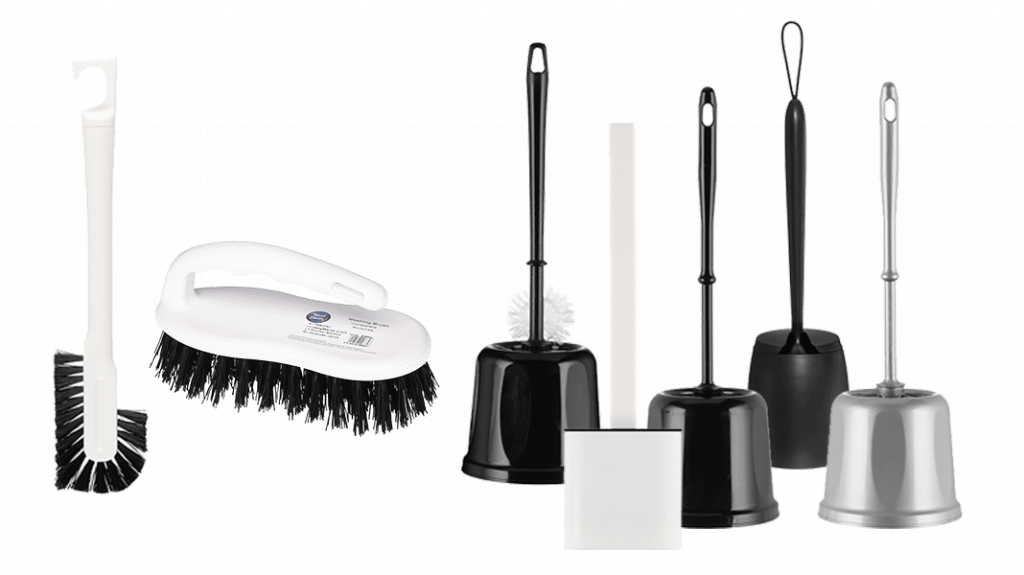 Nord Clean also has various toilet brushes, a scrubbing brush and a multi-purpose cleaning brush for cleaning e.g., tile grout, drains or coffee makers.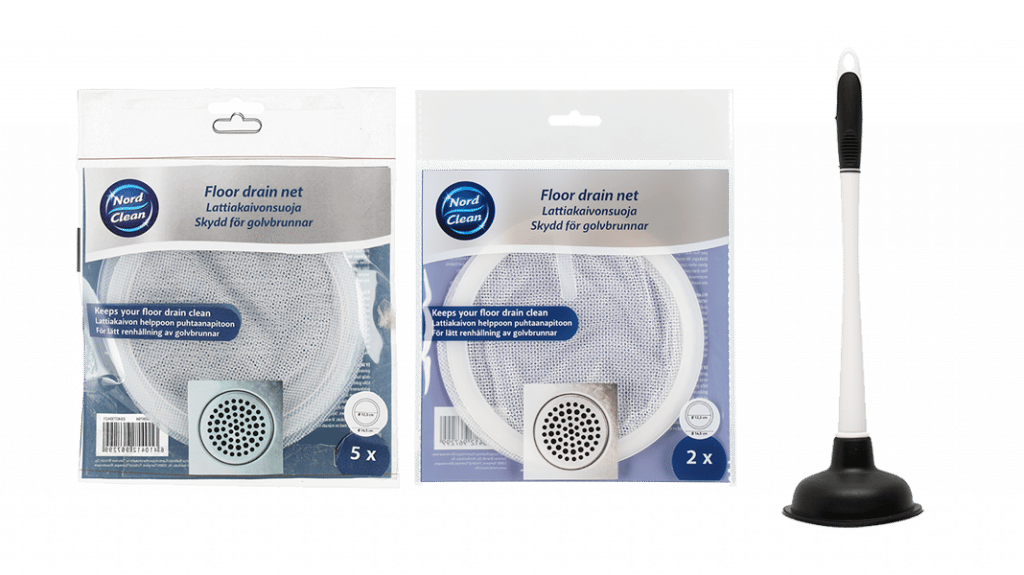 Convenient floor drain covers help keep the drain clean for longer and the plunger will unblock drains.