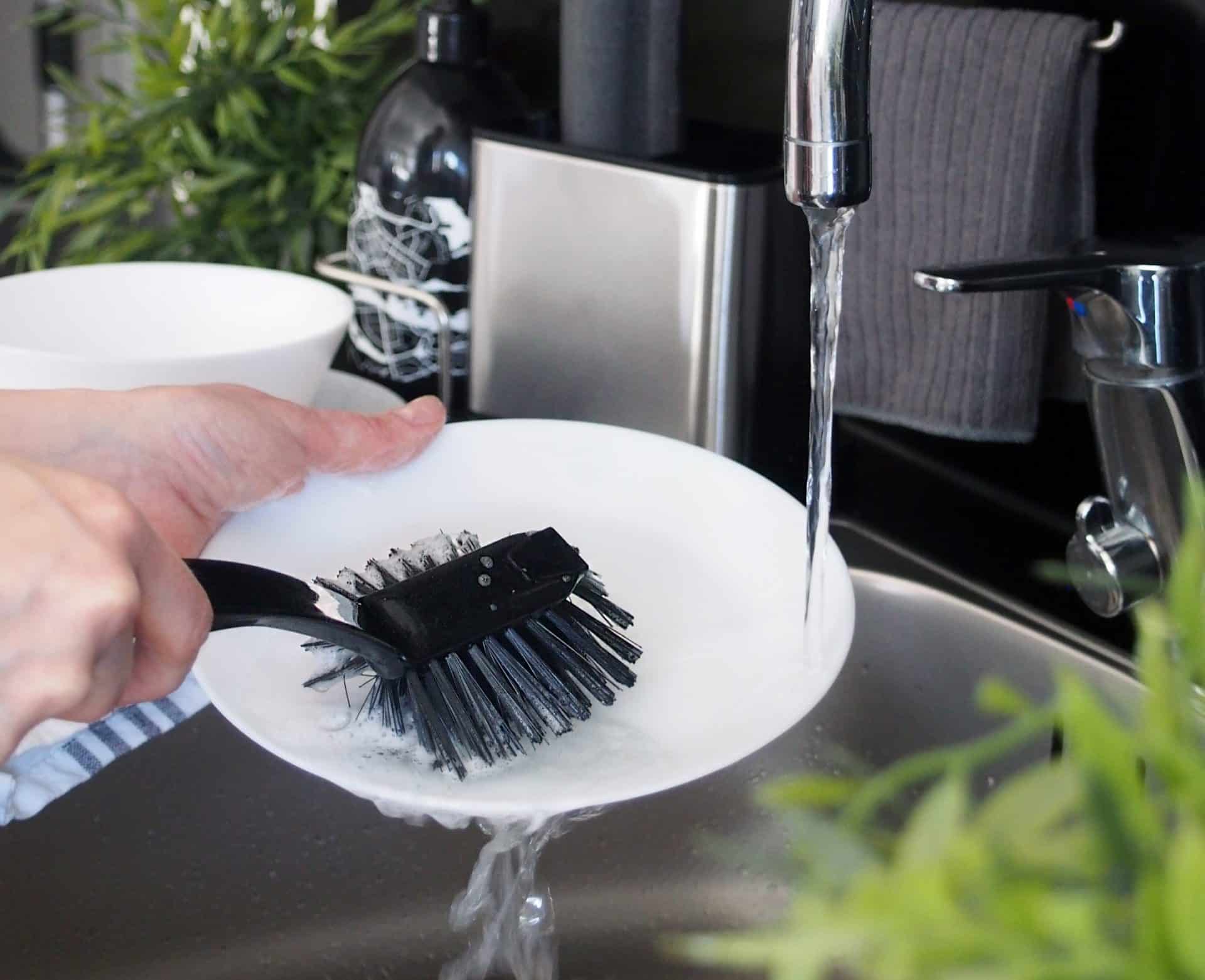 Kitchen
The kitchen is often the most important space in the home where you spend a lot of time and want it to be clean and fresh. Nord Clean has both detergents and equipment for quick and easy kitchen maintenance cleaning and deep cleaning of household appliances.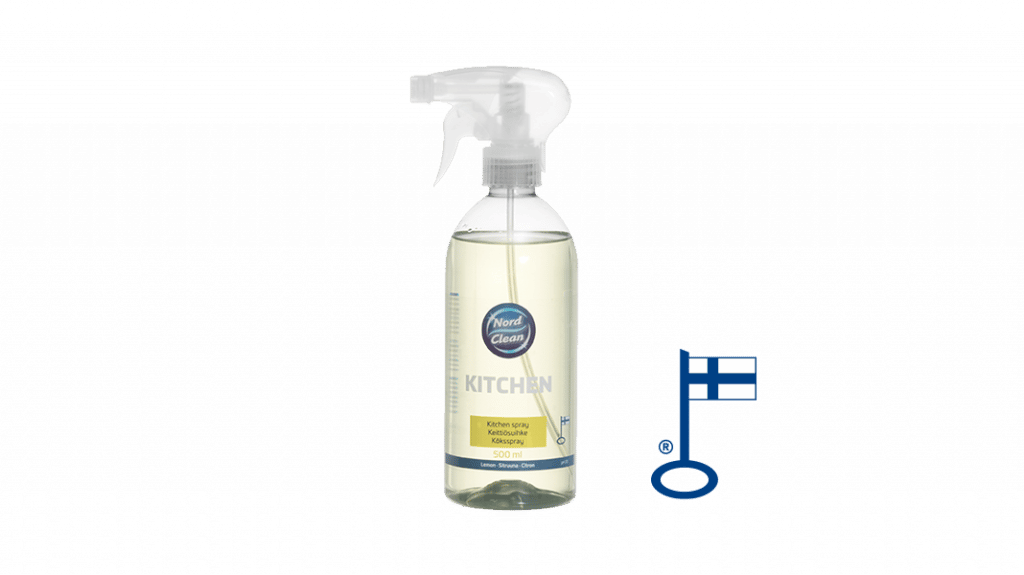 Nord Clean kitchen spray with lemon fragrance. Ideal for grease stains thanks to its high pH (9.5). The product is made in Finland and it has been awarded the Key Flag symbol. The bottle is made from recycled plastic.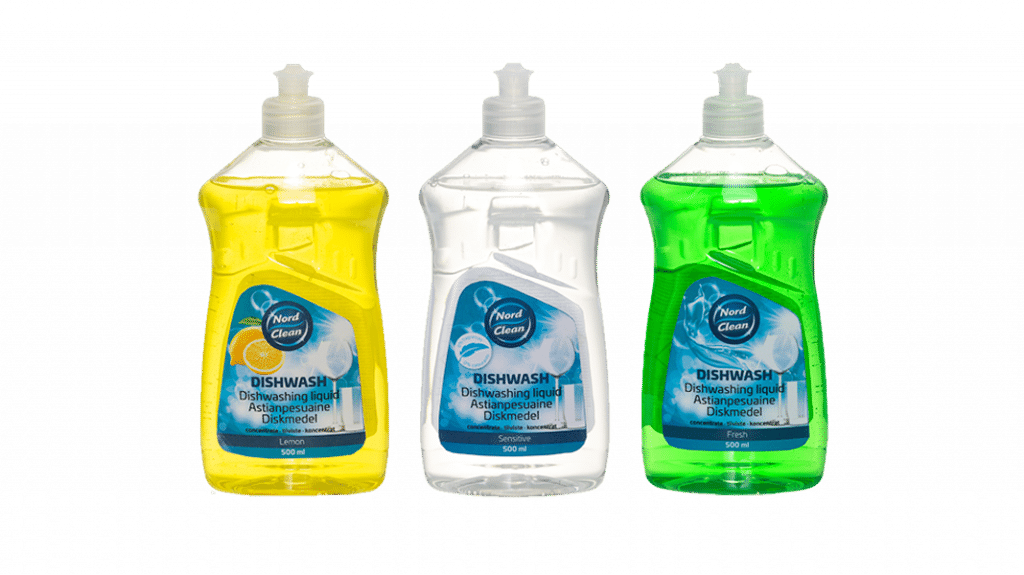 Nord Clean dishwashing liquids wash your dishes sparkling clean. Available in a fragrance free formula as well as with a lemon and a fresh fragrance.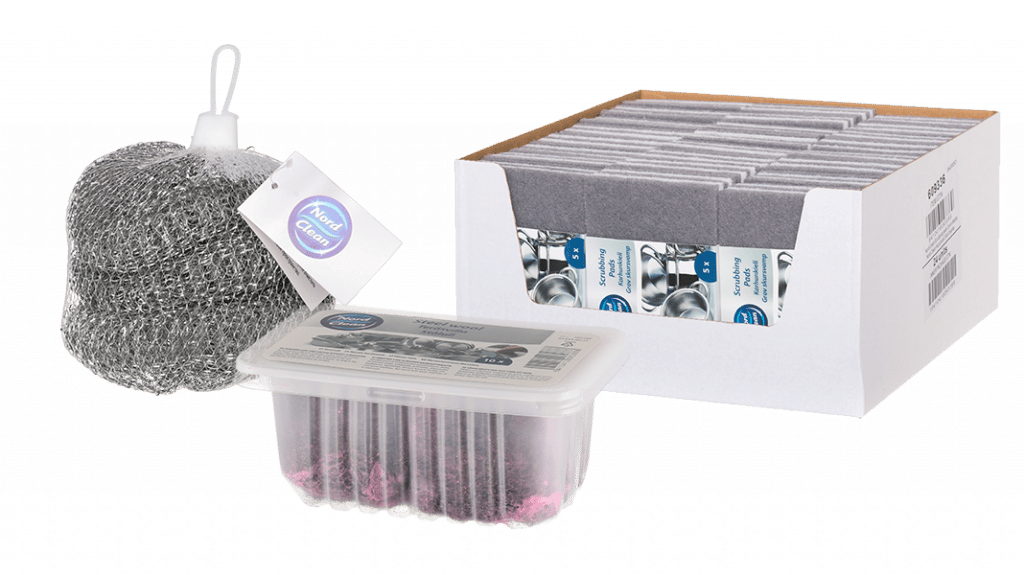 Nord Clean wire mesh scourers, scrubbing pads and steel wool soap pads make it easier to wash pots and pans.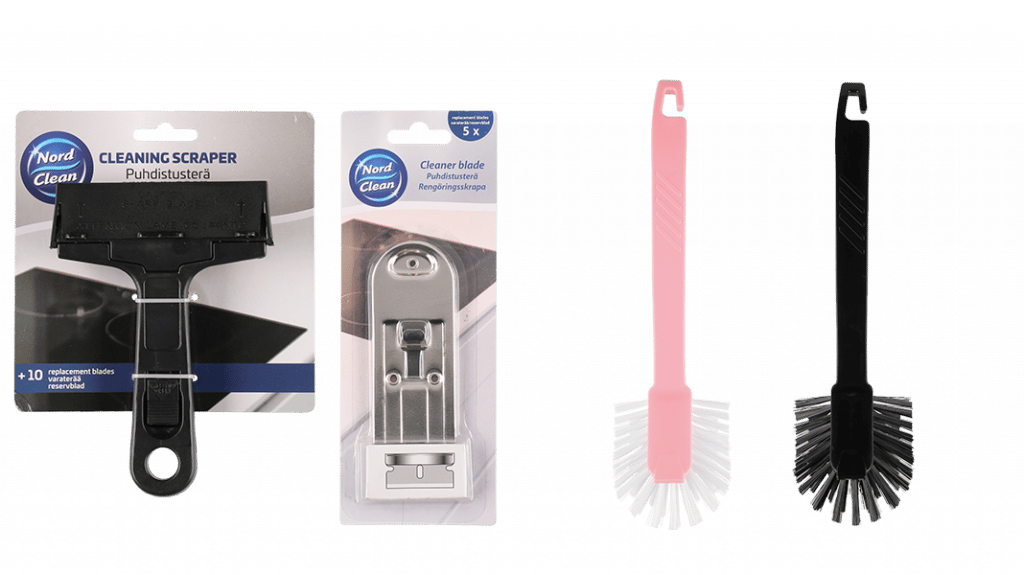 You can remove the toughest of dirt with cleaning scrapers.
Dish brushes are available in a stylish black and beautiful pink.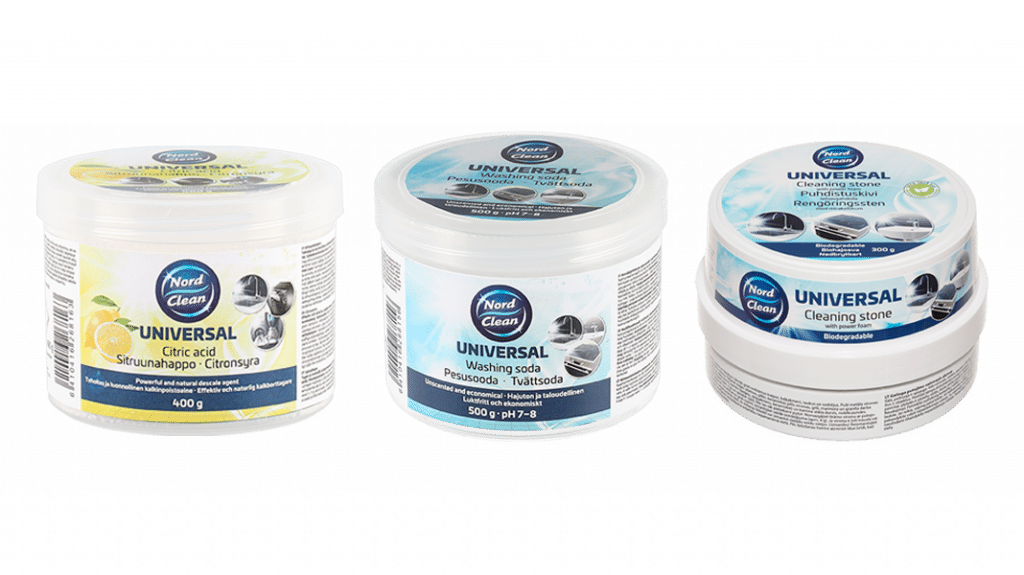 Use Nord Clean citric acid to clean lime deposits easily and naturally, e.g., from many kitchen appliances such as dishwashers and electric kettles.
Nord Clean washing soda is an alkaline and economical detergent for versatile cleaning around the house; it can also be used to clean tiles and the stove in the kitchen by mixing the powder with water as instructed.
The Nord Clean cleaning stone is an economical, versatile cleaning agent for almost all surfaces in the home. In the kitchen, the cleaning stone can be used to clean e.g., the stove and sink, the wall between the sink and the cabinet as well as tough dirt on dishes.