Living room and bedroom
You spend a lot of time in the living room and bedroom, but the surfaces in these spaces do not usually get as dirty as in many other spaces in the home. Often you only need to carry out regular upkeep cleaning.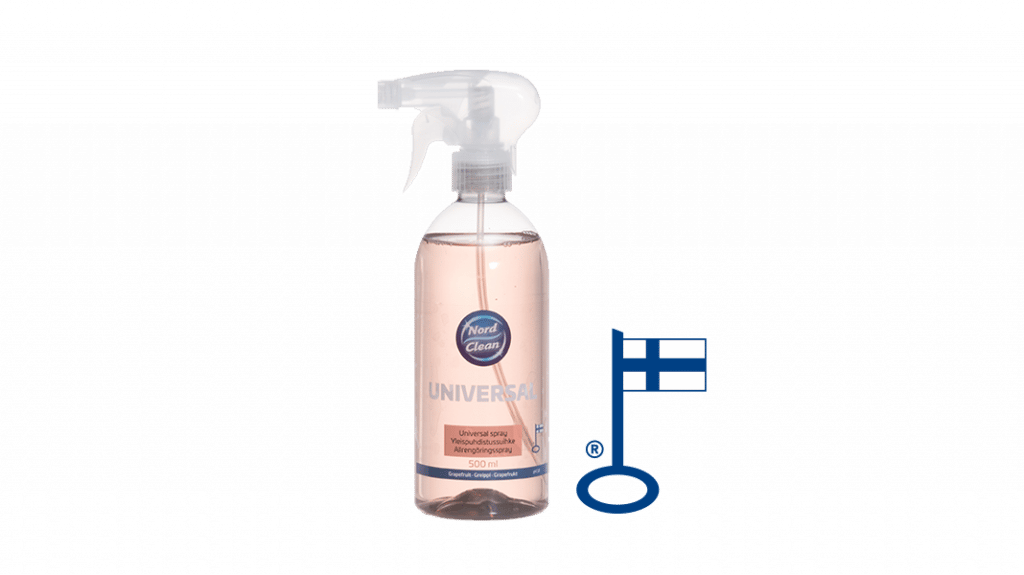 Nord Clean universal cleaning spray is a grapefruit-scented spray suitable for all washable surfaces in your home. The product is made in Finland, has been awarded with a Key Flag Symbol and the bottle is made from recycled plastic.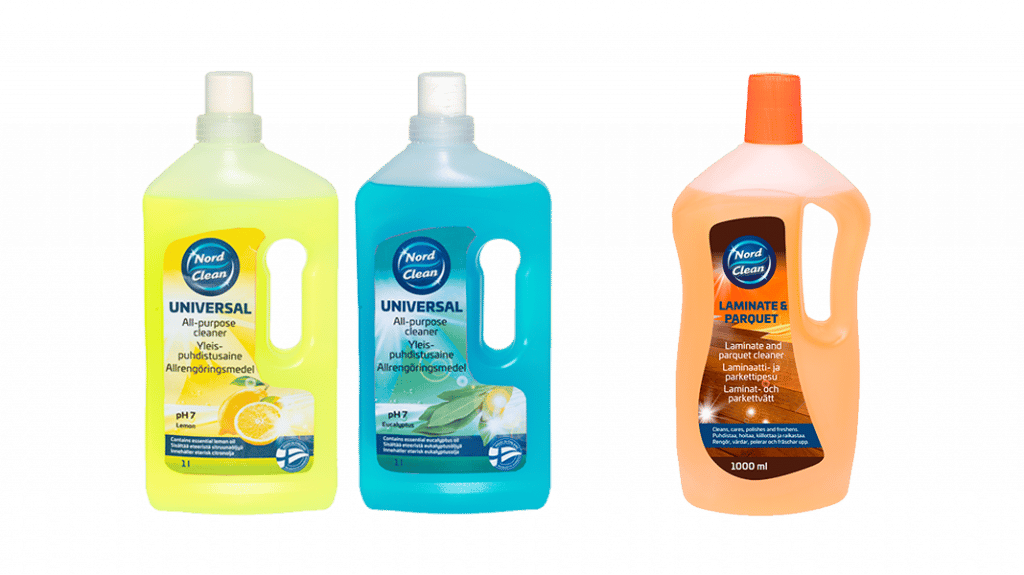 Nord Clean universal cleaning agents manufactured in Finland contain genuine essential oil, which acts as a natural detergent and provides an authentic scent. Two scent options: lemon and eucalyptus.
The cleaning agent for parquet and laminate floors cleans and polishes the floor. Contains an anti-static agent that reduces dust accumulation on surfaces. For laminate and varnished wood floors.